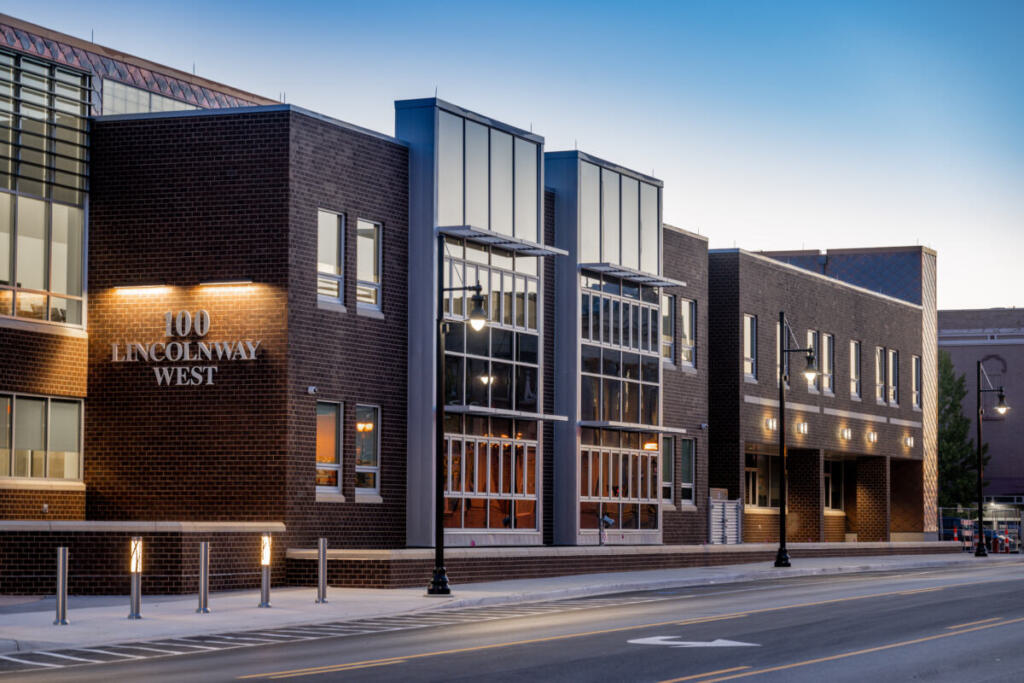 A One Stop Shop for the City
The new Mishawaka City Hall is a 92,000 square foot municipal building that is now home to Mishawaka City Utilities, the City of Mishawaka Police Department, and the city administration. With Weigand working as the Construction Manager, this much needed community asset features office spaces for city workers, sprawling council chambers equipped with the latest technology, a headquarters for crisis management, various sizes of conference rooms, crime labs, an evidence depo, and a fresh, modern design throughout the space.
Careful Planning Pays Off
Extra care and detailed planning went into ensuring the safety of each office represented in the building, as the City Hall is designed specifically to maximize security without the need for metal detectors. Thanks to the extra space that the old Liberty Mutual building provided, the City of Mishawaka is able to run with greater efficiency, with multiple departments now able to function under the same roof.